Motherhood is hard, but you don't have to be in it alone.
This is your sign to put yourself first, meet like-minded friends, build a community of support, and have (a lot!) of fun. Your mental health is worth it, and we're also pretty awesome.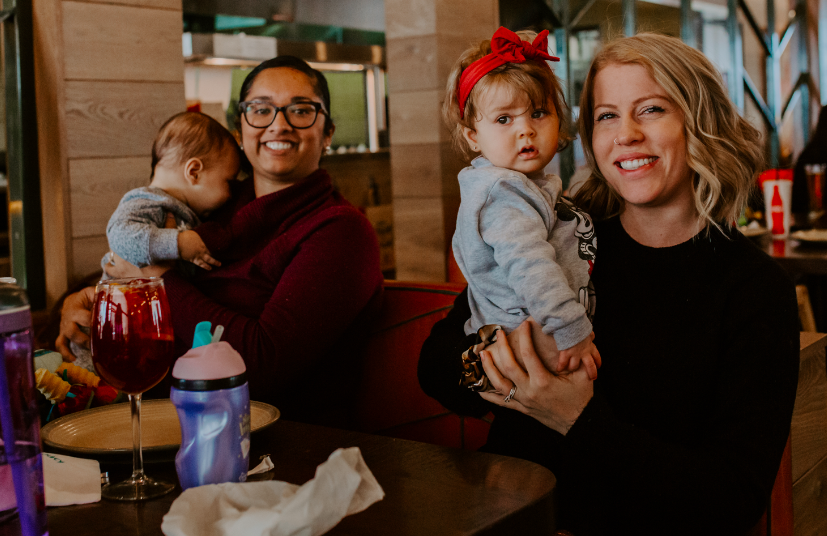 Build your modern-day village!
Connect online and IRL
Meet Moms
Say goodbye to awkward intros.
Discover moms based on their location, interest and personality by viewing their profile. It's cool to creep here, it saves you time in finding the most compatible connections because we know your time is precious.
Join Group Chats
You know moms have the best intel!
Our themed group chats are where you find the best recommendations; sweet deals, meal ideas, but most importantly it's the place where you can share your wins and your challenges, and find community support and solidarity.
Get Out
Take your friendships to the next level.
As a member, you'll be the first to find out about exclusive mamaraderie events PLUS you'll also have access to regular meet-ups.
Bring your baby or head out solo!
Make new friends from your fingertips.
Location
Connecting with moms in your area isn't just about geography, it makes it possible for you to meet more frequently and build your support system. It's the type of support system previous generations of mothers depended on. It's our priority to help you find moms close to you, by displaying profiles on a map.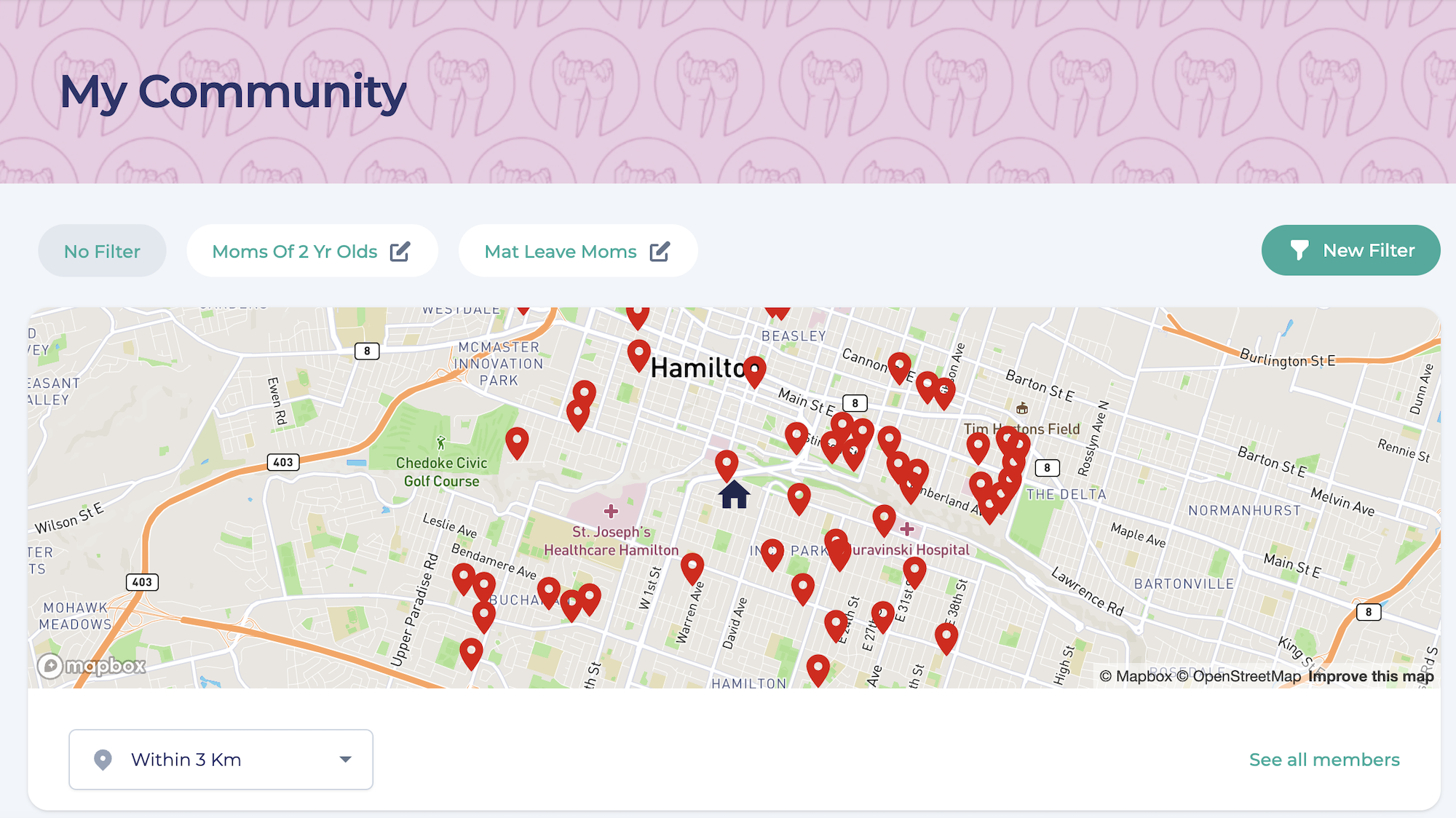 Interests
Find moms you zing with! Filters allow you to look for moms based on work status, interests, personality, kids age and more, so you can connect based on the things that are important to you. Because the right connections feel like magic, and we want to help you find them.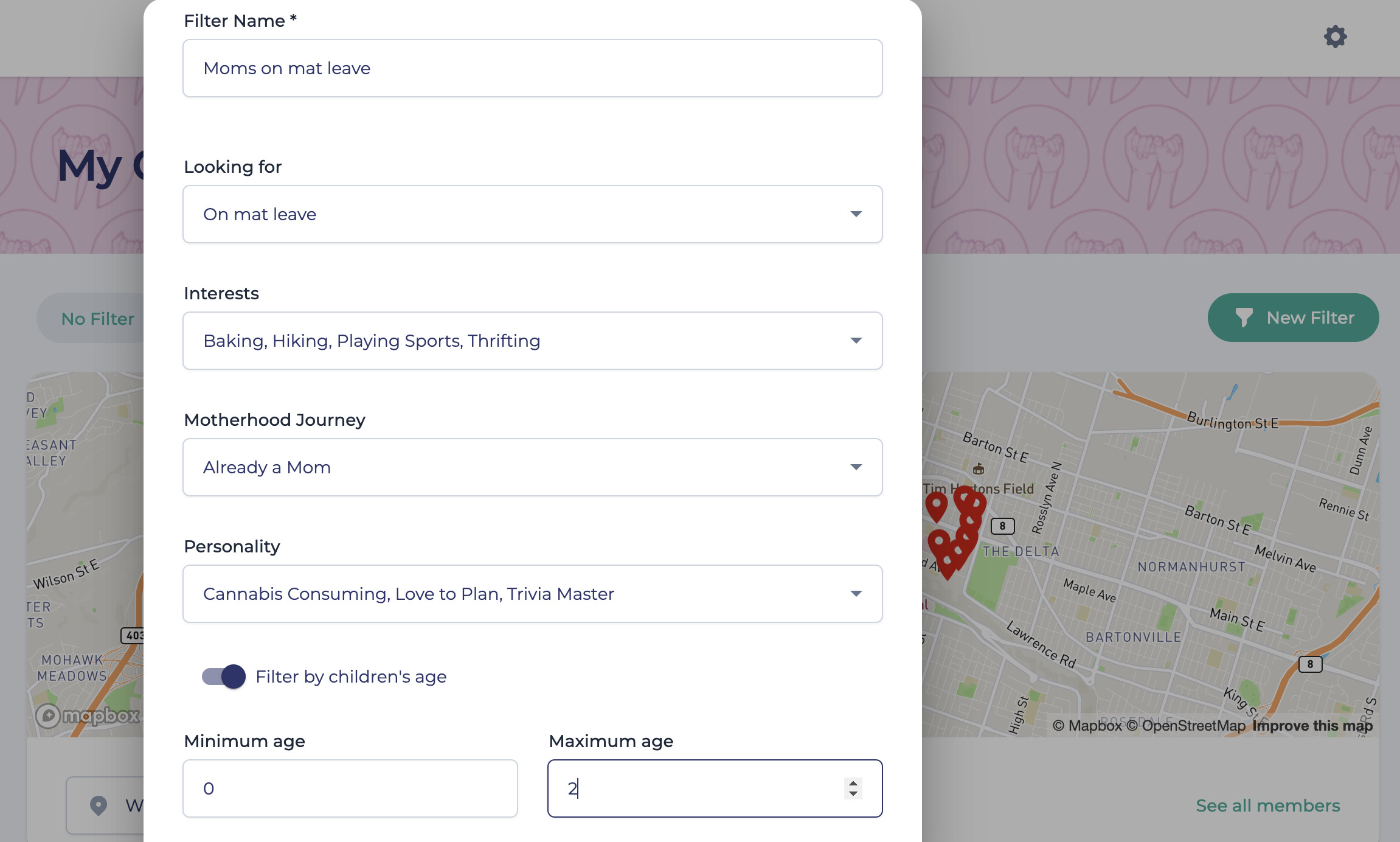 Your Village
We work hard to provide a great online experience, but at the end of the day, we hope that we've created an impact in real life. Whether it's a comment that made you feel better in the group chat, a meet-up with a new friend, a sweet deal from a brand partner, or an outing to one of our events, creating real-life meaningful moments is what it's all about.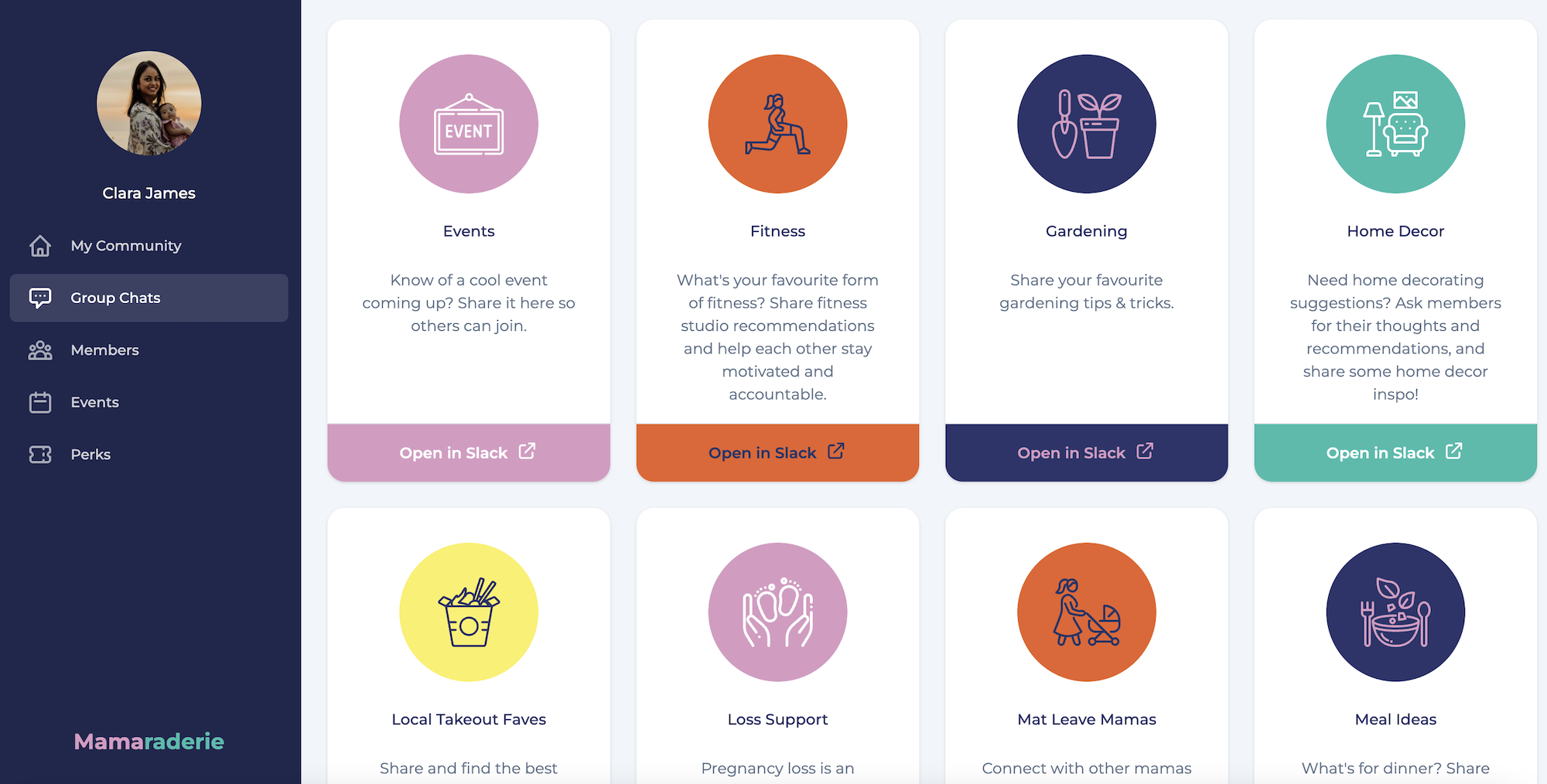 Enjoy exclusive perks from our partners

Find out if mamaraderie is available in your city.